Every Day is a Good Day
Berry The Dog's
Guide to
Living with Lymphosarcoma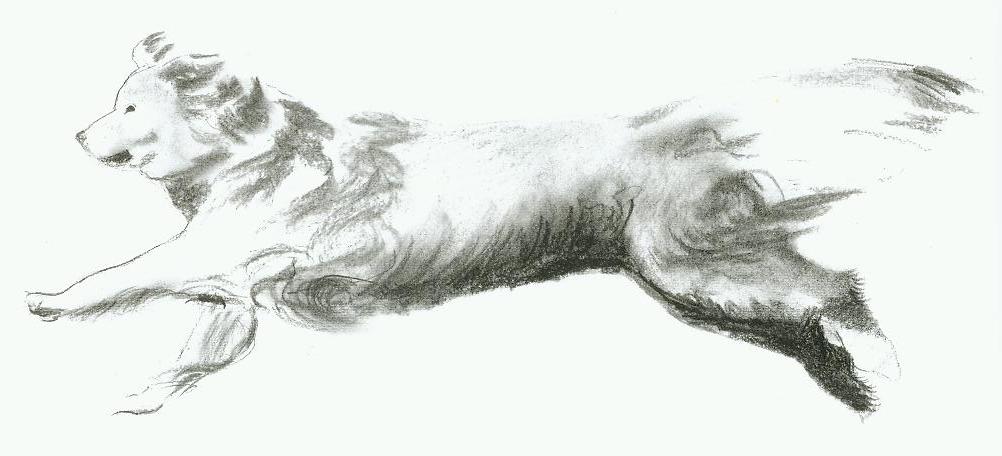 Introduction
Every Day is a Good Day is a resource for dog owners faced with a canine lymphoma diagnosis. Lymphoma (or lymphosarcoma) is one of the most common canine cancers, particularly prevalent in popular breeds such as Golden Retrievers, German Shepherds, Boxers, Pointers, Scottish Terriers, and West Highland White Terriers. Owners of a beloved Golden who was suddenly diagnosed with advanced lymphoma, we experienced the confusion and uncertainty of not knowing what to do, and, in the early stages of our dog's treatment, of not fully understanding what was happening to him, or what the canine oncologists were telling us.
We created this Guide to assist others in making decisions, interpreting the language of lymphoma, and knowing what to expect in the continuum of diagnosis, chemotherapy treatment, remission, cure or relapse, and ultimate loss of a pet. The factual basis of the book is our personal experience with Berry The Dog, our Golden, whose successful cancer treatment occurred between February 2000 and October 2003, at the Matthew J. Ryan Veterinary Hospital of the University of Pennsylvania (VHUP), a major veterinary research and teaching facility.
Our dog was a long-term survivor. His survival was the result of luck; the nature of his disease; the fine care he received at VHUP; Berry himself, who never sweated the details; and our vigilance as his advocates. The title of the book is our often-repeated mantra that each day your dog lives with lymphoma is indeed a very good day.
While our experience with Berry's chemotherapy is the foundation for this handbook, it is not a story about Berry. Instead, our focus is on understanding the chemotherapy process from an owner's perspective – what you need to know and do, and how it all feels. If you are reading these materials, your own dog's health is your immediate concern. So, except for a couple of the appendices, we're only talking about Berry to illustrate points about chemotherapy treatment.
Neither is this a medical book containing technical information. Rather, it is the collected knowledge, experience, and understanding of a family whose dog spent 44 months in state of the art, but standard, chemotherapy treatment. Finally, it is not a book that debates the value of one therapy versus another. There are other choices for owners to make that we did not make. In addition to deciding not to treat a dog with lymphoma, one can choose holistic and natural medicines, different drug therapies, and other, more experimental treatments. In our situation, we had to act immediately, and chose what we believed to be our best shot, and were successful beyond our own or the oncologists' most optimistic expectations.
Why did we write a book about this? To transform a painful experience. Like your dog, Berry took goodness and light with him wherever he went. Through this handbook, we transform his death into knowledge to help others. He lives through it each time someone reads these words.
Table of Contents
Dedication and Acknowledgements
Chapter 1 – Hearing a Lymphoma Diagnosis
Chapter 2 – Searching for the Road to Remission:
Surviving the first month of treatment
Chapter 3 – Dealing with and Interpreting the News: Translating the language of lymphoma
Chapter 4 - Choosing a Treatment Setting: Veterinarians, oncologists, and teaching hospitals
Chapter 5 - Working on the Treatment Team: Your role as a caregiver
Chapter 6 - Understanding the Treatment Process I: Examinations and tests
Chapter 7 - Understanding the Treatment Process II: Drugs and drug protocols
Chapter 8 - Mapping the Emotional Landscape: Knowing yourself and your dog
I Canine/Small Animal Oncologists

II Internet Resources

III Costs of Chemotherapy Treatment

IV Sample Treatment Form

V Living a Wonderful Life with Lymphoma

VI A Tribute to Berry The Dog - Three Little Stories
Go to: Dedication and Acknowledgements
Go to: CHAPTER ONE